M
enu
This report explains how NLP can be utilized to improve your love life, as heard on the radio interview with Bart Bagett. Or, skip the report and buy the 10 CD NLP course which teaches you everydetail.
"Bart Baggett's material is just amazing. Buy it. Read it. Use it. Any woman not reading Bart's books is doomed to repeat the mistakes of her last relationship."
— Carol Allen, radio host and author of Love is in the Stars.
"Bart Baggett's material is no-fluff, down-to-earth tips any man can use today to improve his love life! Plus, for a man, this is like a magic want to attract pretty women to you. "
— Scott McKay, X&Y communications.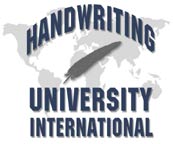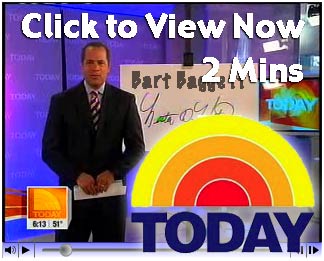 Bart's NLP course called Creating Chemistry outlines the language of charm and chemistry. Women actually find it more useful than men...as it evens the playing field of male/ female manipulation.
Call our office with any questions regarding our courses and products 310-684-3489
This combination kit is specifically designed for relationship minded men and women.
The ultimate relationship how-to-kit that teaches you to use
handwriting analysis to superchareg your love life!
Handwriting Analysis for Finding by Fulfilling & Loving Relationships by Bart Baggett
Includes the best selling Grapho-Deck Handwriting Trait Cards, the Handwriting 101 course, and the out-of-print first book by Bart Baggett which reveals all you need to know to attract, understand, and keep an ideal loving partner.
| | | | | | |
| --- | --- | --- | --- | --- | --- |
| | The Grapho-Deck Flash Cards | DVD videos | Plus, the entire 101 book on Audio. Hear a sample now | | |
Take Control of Your Love and Relationship Life---Now!
Empower Your Relationships Using Handwriting Analysis and powerful NLP tips from Bart Baggett!
Here are the solutions to the single person's biggest problems--Making Love Happen . If you've ever suffered from a love-deficiency, this kit is for you.
Discover how to choose someone who's really compatible and quit wasting your time.
Learn where to find a mate--and how to attract that perfect partner.
It's not just a book about handwriting and neuro-linguistic programming, it's a guide to dating in the new millennium using the techniques to select, understand and influence prospective lovers.
Bart Baggett is a master at simplifying these sometimes complex topics into easy-to-understand language and humorous stories. Handwriting Analysis for Finding by Fulfilling & Loving Relationships is written in such a relaxed yet riveting format, it's easy to forget the book is discussing proven scientific techniques. Plus, the audio MP3 files, the 101 book, and the Grapho-Deck will assist you in quickly using the information today in your current relationship or the next person you meet in the boostore or coffee shop!
What's inside this book...
The 3-step process for turning a total stranger into a lover...page 4
How to discover if someone's values in life are compatible with your own using 3 simple questions...page 32
A five-minute technique to overcome a lifetime of shyness and give unstoppable confidence...page 100
A five star compatibility rating and analysis...page 221
Nine personality hell traits you should avoid at all costs---easy to spot in handwriting...page 191
Discover if a guy or girl is into long-term relationships or is just looking for a short-term thrill by asking him one trick question...page 243
How to spot a nymphomaniac by looking at just one letter...page 153
How to create dynamic sexual chemistry using body language...page 122
Wouldn't you like to quickly learn to accurately analyze handwriting, in just a few hours?
Now, this all new "Handwriting Starter Kit"
will make even a raw beginner look like
a seasoned "master analyst."
Presenting, the first ever DVD and online beginner's course in handwriting analysis. Featuring Video, Audio, Books, and Bonus lessons which will expand your knowledge of human behavior beyond anything you have ever read!
Have you ever wondered what deep dark secrets people hold, but have to wait months to find out? Handwriting holds the keys to that an soooo much more.
Now is your chance to discover the deep, dark secrets locked inside our unconscious mind through the power of 21st century handwriting analysis.
This system, developed using the past 75 years of research, makes doing handwriting analysis quick, easy, fun, and 100% accurate every time. Bart Baggett has crafted this complicated and contradicting science into an quick, accurate, and easy-to-learn system that specifically addresses the issues you need to improve your relationships.
Even if you've never read a book or an article on psychology, the mind, or handwriting analysis...after just a few hours studying this course, you will seem like a 20-year veteran handwriting expert.
This simple to use VIDEO, AUDIO, and LITERARY program literally slams your mind with all the tools you need to understand, absorb, and master the BASIC techniques of modern handwriting analysis.
You get these items, and many other bonuses...whether you order the home study course or the lower-cost, totally online digital version of the same program.
You will not be confused (as often happens when reading other handwriting books). This course is the most direct, step-by-step training program ever developed to teach the science of understanding, predicting, and helping change people's behavior through handwriting.
So, it's all there in this new, quick course, "Handwriting Analysis 101." What's more, I've added a couple of great bonuses, to help you understand handwriting analysis even better.
Just scroll down and click on the 'buy' button, and you could be listening to, viewing, and reading this program within minutes of purchase.
As a bonus, inside this course, I reveal how you can erase self-defeating personality traits forever. Not only will this course show you how to analyze handwriting, but it even discusses TWO key personality traits to change: Low self-esteem and self-sabotage. If anyone you know suffers from these issues...the knowledge inside this course will change their lives. These special sections are bonuses on the Video files (or DVD).
This course answers these questions:
What are the 13 different meanings of the letter t?

How can we tell someone's level of emotional expression by their writing?

How do we measure slant?

How do we "change" our bad traits?

What are the 5 "trouble traits" in handwriting?

What is the one letter which reveals a pathological liar?

What single letter reveals the sex drive and intimacy issues?

How do you analyze cursive and printing?

How do you overcome self-sabotage or fear of success?

And much, much, more.
| | |
| --- | --- |
| Bart Baggett is America's #1 Handwriting Expert, as featured on CNN, I Love New York, Court TV, and CNBC, as well as 1500 other shows. His books are available in 17 countries, including Australia, India, and China. He is the president of Handwriting University.com and author of Success Secrets of the Rich and Happy. He is your host on the videos, and the "audio book" is read by an elegant Australian voice, with seminar highlights featuring Bart and Curt Baggett, and students like you. | |
Audio Book with live seminar highlights on mp3 and Flash Audio (your choice)

12 Audio Tracks:

Introduction
FAQ
Measuring Slant, Emotional Outlay
Choosing the Slant
Emotional Descriptions
Seminar Highlights
Esteem and the Letter t
Sex Drives and the Letter y
Honesty and the Letter o
Fears and Defenses

Plus more...

PDF book 304 pages

5 Video Movies featuring these topics and more...

Introduction with Bart and Curt Baggett
Common Questions
How to Measure Slant. Detailed
Using the Emotional Gauge
Boosting Your Confidence and Esteem
Intimacy and Sex Drives
Grapho-therapy and NLP

Honesty and Communication Styles

Bonus Item: Quick Reference Guide and Trait Dictionary

Bonus Item: The Emotional Gauge.

Bonus Item: Special Report: How You Can Analyze Handwriting in Ten Minutes or Less.


Plus, discount coupons to move onto Levels 2 &3.

| | | | | | |
| --- | --- | --- | --- | --- | --- |
| | The Grapho-Deck Flash Cards | DVD videos | Plus, the entire 101 book on Audio. Hear a sample now | | |
CHOOSE ONE OF THE OPTIONS BELOW

Entirely Online

$169.00
$87.00 Sale Online Price.

Yes, I want to order the entire 101 course online now and pay the discounted ALL-ONLINE price of just $87.00. I will watch, listen, and download all pieces using my computer. This also includes the PDF 304 page book. Nothing will be sent to me via snail mail.

Yes, I am placing my online order now and I understand that I will create my own user name and password and pay and instantly login on the following pages.

Ship it to me & Give me instant online access.

$169.00
$108.95 Special Sale Price.

Yes, I want to order the physical course that includes 3 CDs, 2 DVDs, the 101 book, the emotional gauge, Grapho-Deck Flash Cards, and all the bonuses. I understand the 304 page book will be downloaded via PDF file, as it is no longer in print in the USA.

Yes, I want the course shipped to my home or business. Shipping and handling is extra. I will allow 7 -10 days for delivery. I want the real stuff and give me the instant digital delivery as a bonus . (After my order is approved I will call the office to manually get my passwords. 1-800-398-2278)

*Want a personalized handwriting analysis? For a limited time, check out the $200 Gift Certificate Offer by Bart Baggett. Click here for details.
NOTE: For information about using our Secure On-line Ordering System, shipping, international orders, and alternative ordering methods, please read additional order information.
| Return to Change Your Life Directory |
| Return to Books, Tapes and Videos Directory |
This report explains how NLP can be utilized to improve your love life,
as heard on the radio interview with Bart Bagett.
Or, skip the report and buy the 10 CD NLP course which teaches you everydetail.


Information about Bart A. Baggett
Copyright © 2012
Bart A. Baggett, All Rights Reserved Customer Service 1-800-398-2278
Here what others had to say...
"It is like a MAGIC wand for meeting women! Pull the Grapho-Deck out and people start lining up to talk to you, laugh with you, and seem to magically attracted to you. I've seen men do it hundreds of times (on a plane, in a coffee shop, in a bar.) There seems to be no limit to the amount of instant rapport and fascination analyzing handwriting analysis creates... using Bart's System. "
- Marlon Sanders, 43, San Antonio Texas
"I think your book is great! I have read it once and am half-way through again! I am so inspired with this new tool for reading and understanding people."
- Sharon Springs, Dallas, TX
" Because of your book "The Secrets of Making Love Happen" I have fallen in love with handwriting analysis, and that is a relationship I truly value. I am definitely interested in becoming a certified Handwriting Analyst "
- Taymerz Zendaki - United Arab Emirates
"It's one of the best books I've read! It's clear, it's useful, it's entertaining too! I've read it three times."
- Arthur Cronos, Sausalito, CA
"I purchased your course few months ago and it has really changed my life. I went from being a re-actor to one who acts. Instead of waiting for someone to rub me the wrong way or to find out that woman is really tough on guys, I analyze her handwriting and find out the answers for myself. I'm so good now that I can analyze signatures! Granted the basic course doesn't yield me 100% depth yet, but it sure gives an AMAZING impression/perception of someone I wish to know better.
Recently, I analyzed the handwriting of a previous intern where I work. He didn't believe I could tell anything. Sure enough he had a high self-esteem, healthy-ego and a perverted sex drive. He insisted that I said those things because I 'knew' him. Ironically, he proceeded to rip up the sample and throw it away! I knew right then and there that he really believed me - at least his subconscious mind did. So, when he was gone I retrieved the sample and taped it back together for further study.
Lastly, there is a prospective intern that wrote me a fax. I analyzed her signature and I found the jealousy trait, a stinger and a huge lying loop! I shouldn't go near her... but if I do, I'm prepared.
Thanks again Bart. Your effective tool for figuring people out is a blessing in disguise."
- Derek Gillespie
"I love the new 101 Handwriting Program. It is useful, organized and comprehensive. I can't believe how much information you STUFFED into a basic course. I was accurate on my very first analysis and people still can't believe I just learned everything online - right on the internet. Oh, and I just love the woman's voice on the "Audio Book." What a pleasant person to listen to as I jog, listening to the mp3 files."
- Bren Stevenson, St. Louis, MO, USA